Chief Executive Officer: Lisa-Ann Galati;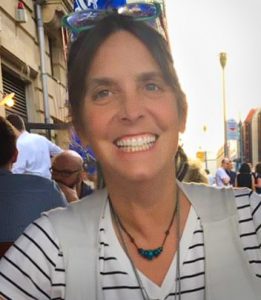 Lisa-Ann has spent much of her life advocating for children's education. She earned her Bachelor's degree in both Psychology and Early Childhood Development. She went on to earn a Master's in Educational Psychology. She taught pre-school at the Country School in Los Angeles. She was a founding member of the River Oaks Academy, a Ventura County public charter school which supports passion based learning. She worked with at-risk girls who were incarcerated in the Ventura County Youth Authority as well as victims of sexual abuse through Ventura County Behavioral Health.
As the mother of four, she feels incredibly fortunate to have been able to help all her children pursue their dreams. She is honored to serve as the CEO of Mubaku Educational Foundation and be able to help children with limited resources pursue theirs.
Corporate Secretary:  Gayle Campbell Hughes;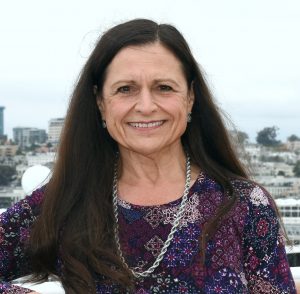 Gayle has an extensive history working in education. She began her career teaching middle school and elementary school students and later transitioned to train teachers to teach math and reading as a Resource Teacher. After that, she moved into school administration as the Mathematics Specialist for a school district and as an Elementary School Principal, a position she held for the majority of her career. She retired in 2017, from her position as Director of University Preparation Charter School (emphasis on middle school program), a preschool through 8th grade Teacher Preparation Program for California State University, Channel Islands.
Gayle enjoys traveling, swimming and other water sports, reading, music, theatre, cooking and spending time with friends and loved ones. With a continued passion for teaching & learning, Gayle is thrilled to support the teachers, children and families of Mubaku Village through this foundation.
Chief Financial Officer:  Michael William Hughes MBA, MSISE;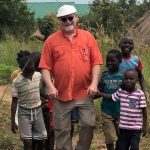 Michael has a life long interest in leading edge technology and processes.  This resulted in spending the first part of his career working on Information Systems at NASA/CALTECH's  Jet Propulsion Laboratory in leadership roles.  He then spend the second half of his career at four different BioTechs in Information Systems leadership roles ending up as the VP/ CIO at multiple firms before his retirement. Currently, He is an adviser to the Founding CEO of a multinational technology firm and is on Ventura County's Air Pollution Advisory Committee.  Mubaku Educational Foundation is a work of the heart for him.  It is a blessing to be able to help the people of Mubaku Village realize their dreams.  Bright Future School is theirs, they run it, they set the direction and we get to help them make their dreams real.
Vice President, Communications:  Peter Roth, DDS, MSD;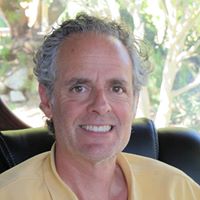 Dr. Roth retied recently after practicing orthodontics in Southern California for the 35 years. He has a passion for education. He served on the faculty at UCLA School of Dentistry for many years. He was a  board member for Back To Blue, a non-profit whose focus was to provide environmental and marine educational opportunities  for the California State Park system.  He was a founding board member as well as the President of River Oaks Academy, a Ventura County public charter school which supports passion based learning. He is a founding board member of the Mubaku Educational Foundation  which he considers his most fulfilling project yet. " Give a person a fish and you feed her for a day; teach her how to fish and you feed her for a lifetime."