The Mubaku Community Conservation Organization  Mission (MUCCO)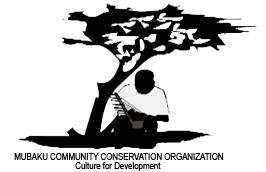 We do more than just the Bright Future Nursery and Primary School. The school is just one part of reaching MUCCO's Mission and Strategic Objectives.
MUCCO was started in 2013 by a group of talented and creative men and women of all ages to entertain tourists who come to Murchison Falls National Park to raise money to help the village.
In 2014 MUCCO was incorporated in Ngwedo Sub County, Buliisa district, as a not-for-profit Community-Based Organization (CBO) with registration number CD/037/16/17.
By 2015, it had attracted a large percentage of the local community to support the programs MUCCO had launched.
MUCCO consists of different cultural groups like Alur, Bagungu, Banyoro, and Acholi. Its purpose is to educate youth to understand how to build skills and collect resources for sustainable development rather than encroaching into the National Park for short-term, unsustainable cash. The positive results of MUCCO activities are expected to create educational, cultural, social and economic benefit to bridge and prevent the drastic increase HIV/AIDS, poverty and school dropout.
Mission Statement
To improve the standard of living for the people of Mubaku and the surrounding area through sustainable education, health care,  crop improvements,  environmental conservation initiatives, and job training efforts that reflect national and local priorities.
Vision Statement
Addressing social, economic, and development needs through education, sanitation, access to clean water, and sustainable development in the Albertine region of Uganda.
Strategic Objectives
To realize our vision and mission, MUCCO has adopted the following strategic objectives;
To foster efficient, effective, and equitable development that helps the entire community.
To increase the literacy level of the local community.
To reduce mortality rates through the provision of basic health care services and family planning services.
To reduce sanitary and water-related diseases and infections by providing a safe, readily available water supply system in partnership with the community.
To increase household food production and productivity by promoting appropriate and diversified production techniques for increased income and nutrition.
To empower women in the community through diverse skill development programs and projects for social development.
To acquire funds from donors to achieve the above.

Giving to MUCCO can be done using cash in Mubaku Village or in North America or Europe through Mubaku Educational Foundation.

MUCCO also gets support from others who have funded the building of a medical clinic.

MUCCO also receives donations from tourists visiting the village and from some of the local lodges.

How MUCCO makes a difference:

DIRECTOR'S MESSAGE

"It is with great pleasure that I welcome you to the Mubaku Community Conservation Organization, founded in 2014 by a small group of concerned citizens. Mubaku has undergone decades of neglect in terms of education, infrastructure, transportation, and health care. Money is pouring into Uganda from foreign investment and oil industrialization, but virtually none of this money benefits our community due to our remote location. Our youth, who lack proper education, have mostly worked as casual laborers for little pay.  Our region of Uganda is blessed with one of the country's most beautiful parks, Murchison Falls National Park. Tourism is a major part of our local economy. Unfortunately, due to the low literacy rate, very few members of our community work for the local lodges or as tour guides.

In the four years since our inception, we have managed to build a well so that clean water is more readily available and opened a school, but there is still much work to be done. Our grassroots efforts are beginning to pay off as we have raised enough money this year, mostly through generous donations, to begin our school's construction. It is our sincere hope that through education, our children will help bring a brighter future to Mubaku. I am humbled and grateful for the outpouring of love we have received. We welcome you to join us in our efforts."

Visit  mubakuvillage.org to learn more about MUCCO or visit their Facebook page at https://www.facebook.com/MubakuCommunity/

Here's an example of meeting multiple strategies

The children of the school singing with the band that has been formed to play in local tourist lodges.